Professional Gutter Cleaning
Annual gutter cleaning and maintenance is an important part of preserving and caring for your home. Clogged and dirty gutters can lead to serious problems in and around a home. When gutters are clogged with debris like leaves, twigs, and dirt, they can cause water to overflow, leading to water damage, mold growth, and even foundation issues. Overflowing gutters can also damage landscaping and degrade the surface of the house itself. Overall, regular gutter cleaning helps to protect the investment in a home, prevent potential hazards, and maintain the overall integrity of the property.
Complete Gutter Maintenance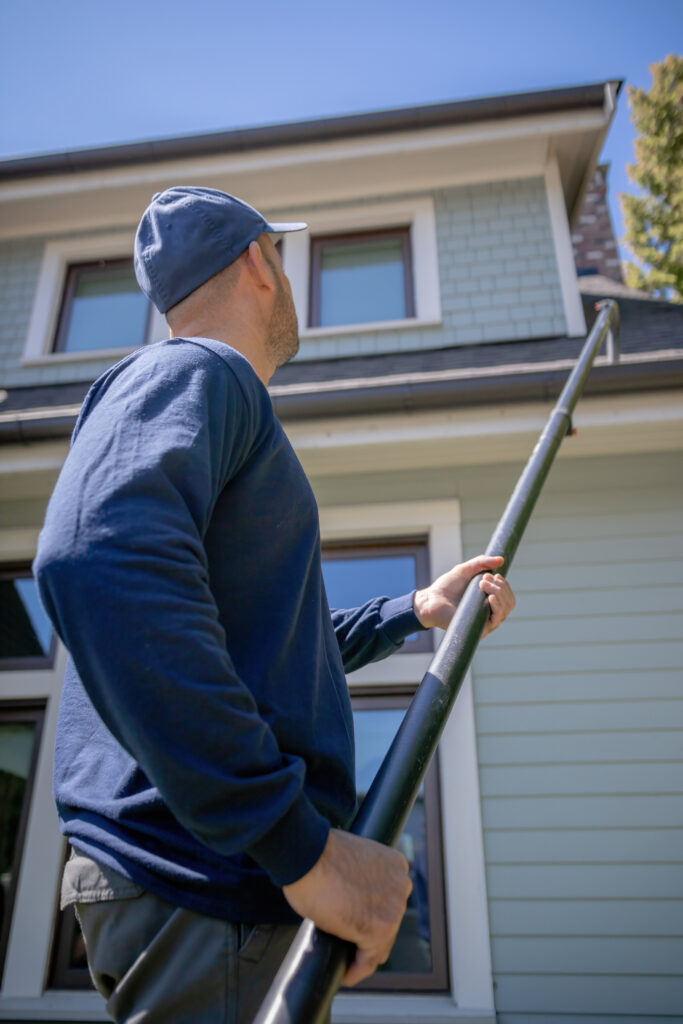 Using industrial suction, blowers, and hand removal, we ensure your gutters are free flowing. Our team ensures we leave the property cleaner than when we arrived.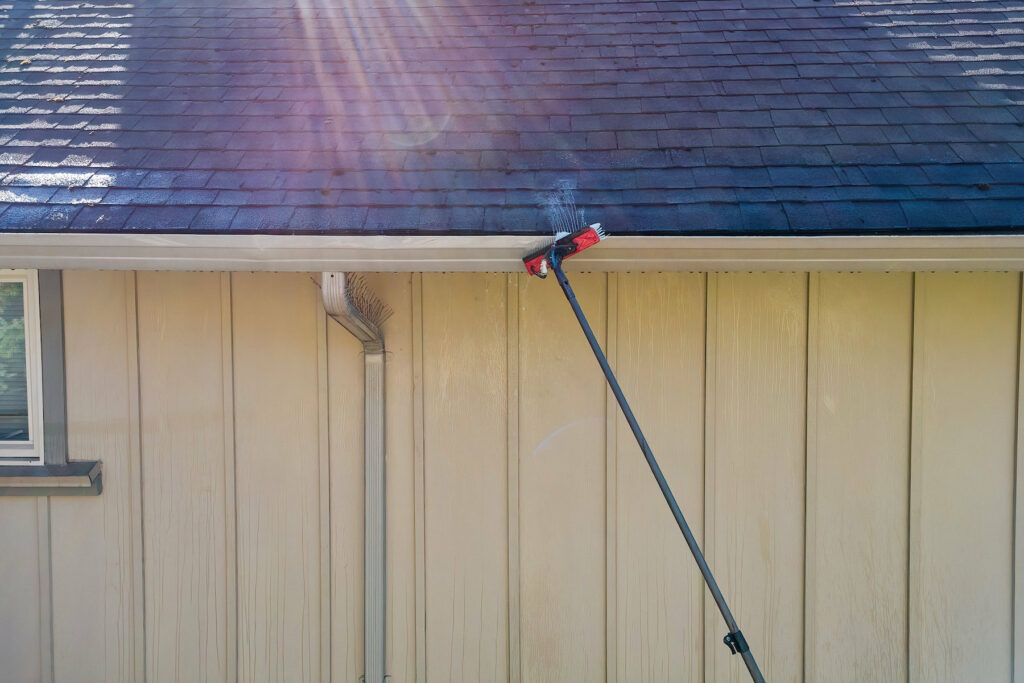 Washing the dirt and algae built up on the outside of your gutter can dramatically improve the curb appeal of your home. It looks like a fresh paint job.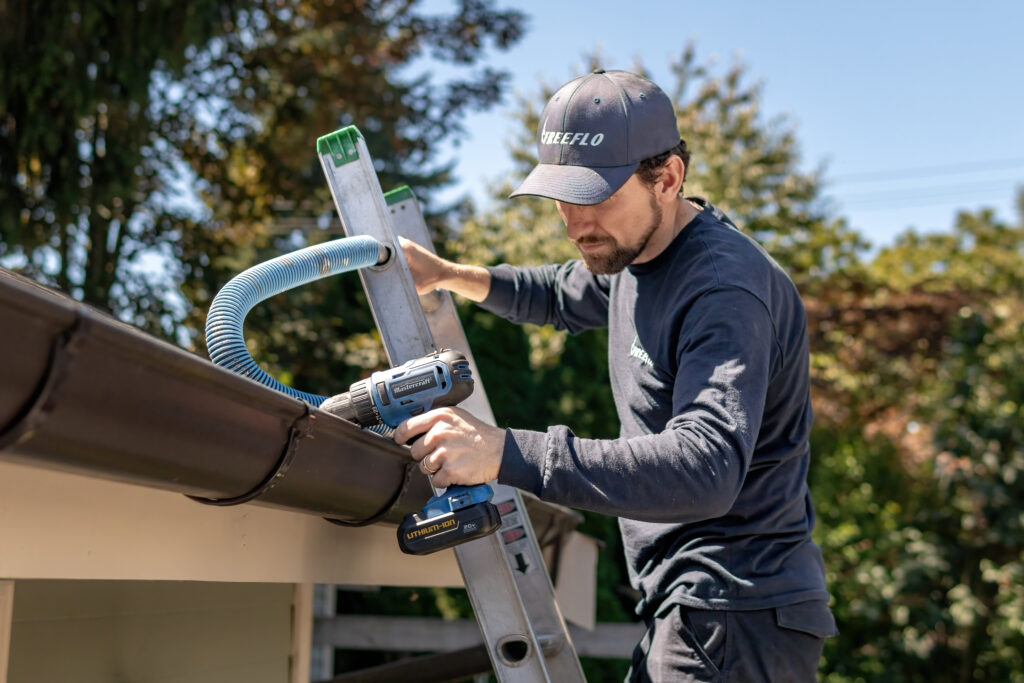 We provide common gutter repairs such as resealing leaky corners, replacing broken traps and filters, reattaching eavestroughs to the facia and replacing damaged downpipes.
Clean Flowing Gutters 1-year Guarantee
We guarantee your gutters will flow clean for one full year. If you have any clogs or issues with your gutters within a year of our cleaning, give us a call and we'll come clean them again for free!
Protect Your Home from Water Damage, Mold, and Foundation Problems
Regularly cleaning your gutters can significantly protect your home. It prevents water from overflowing and damaging the roof, walls, windows and foundation of the house. When gutters are clogged, it can cause water to accumulate and seep through the walls or foundations, which can lead to costly repairs. Furthermore, clogged gutters are inviting to insects, rodents and other pests that could infest your house. Freeflo's team of trained professional can help removing debris from your gutters, keeping your home protected, healthy, and preserving the longevity of the overall structure of the house.
If you have dirty or clogged gutters, you could probably benefit from a professional gutter cleaning! With the proper equipment and skillset, we'll clean and unclog your gutters to improve their performance and restore their function. Depending on the gutter type, we utilize a variety of methods. The best techniques include hand washing, scrub brush washing, and power washing to adequately unclog any blockages. No matter the task, we use any means necessary to get your gutters working and looking like new.
Vancouver and its surrounding areas are undeniably some of Canada's most gorgeous cities. However, the rainfall can sometimes take its toll. But don't worry – as experts in the field, we know exactly how to handle every rain-related issue. From gutters to debris, we've got you covered. Our team of professionals will address the increased rainfall and take care of the clogging of gutters throughout the city to ensure that your property stays safe and well-maintained, no matter what season it is. You can trust us to handle everything with confidence as we take pride in our work and always deliver exceptional results. With our top-of-the-line equipment and unparalleled expertise, we've got the rainy days under control.
Hey there! We would love to hear from you and learn more about how we can help meet your needs. Our team of experts is eager to provide you with personalized solutions and answer any questions you may have. Contacting us is quick and hassle-free, and we're always available to lend a helping hand.
You can also feel free to email, call, or text at any time!