Roof Cleaning & Moss Removal
Professional Roof Cleaning, Moss Removal, and Long-Term Protection
We believe cleaning roofs is not only about making them look good, but also about causing as little disruption as possible. Moss can damage roofs and force homeowners in Vancouver and the Lower Mainland to replace their roofs far more frequently than other locations. Instead of replacing your roof, it's better to remove the moss from it and protect it.
Our gentle cleaning methods and effective treatments keep your roof free from moss and extend its lifespan. Our specialized treatment and cleaning process makes your roof look great and last longer than if it was left dirty. We begin by safely removing large moss growth manually using soft brush tools that don't disturb the granules. This speeds up the cleaning process and lets our treatment kill the remaining spores effectively without damaging the roof.
Our Three Step Moss Removal Process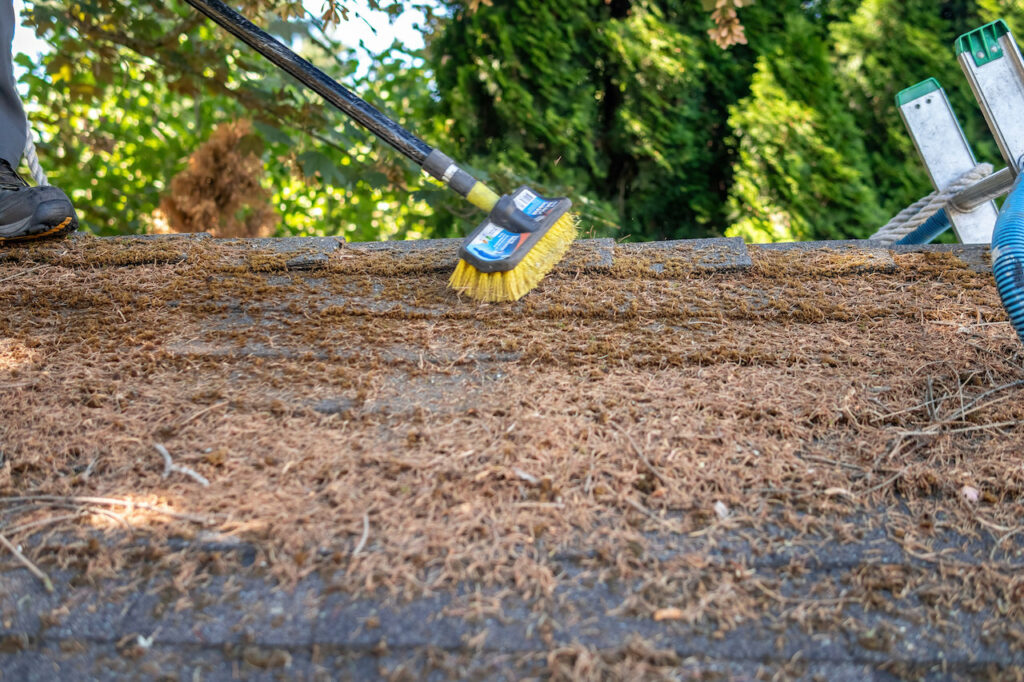 Using a soft-bristled brush, we remove large patches of loose moss and any debris from the surface being as gentle on the shingle as possible.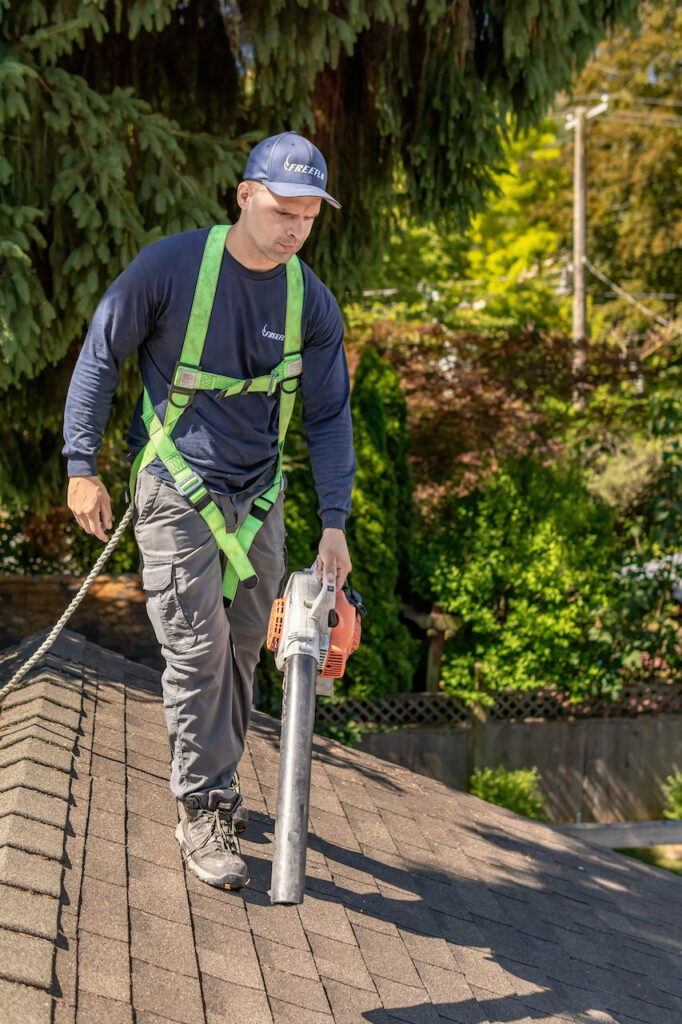 Using a blower, we clean the roof of all debris. We ensure the gutters and ground surrounding the property are fully cleaned as well.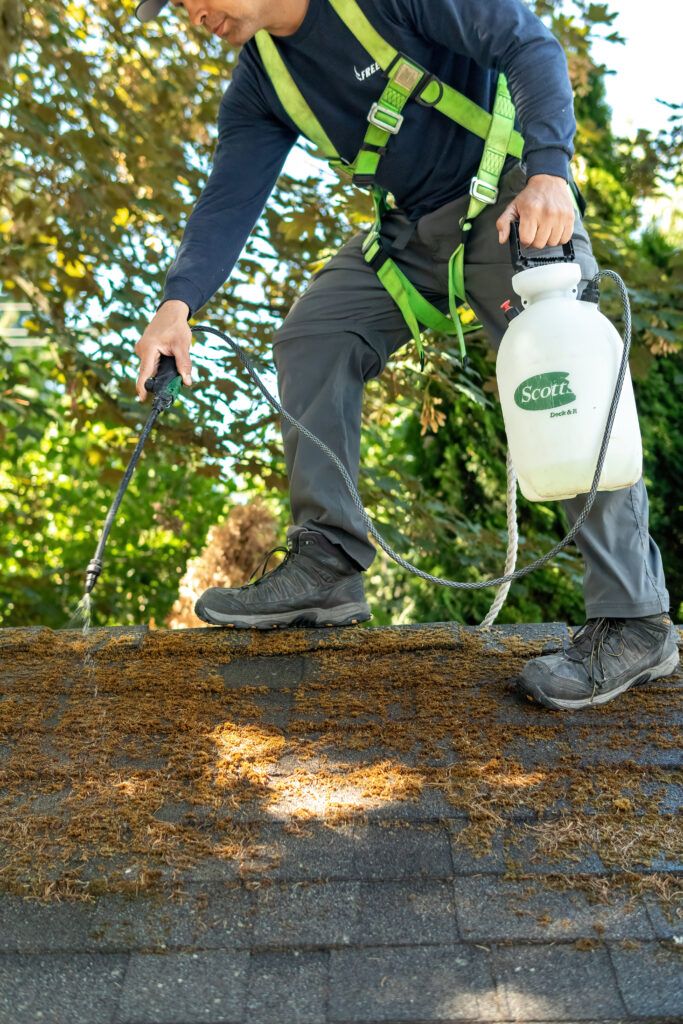 Using an industrial disinfectant, designed to remove algae, lichen, and moss, we treat the roof to protect it from unwanted growth. 
2-Year Moss-Free Guarantee
We guarantee your roof will be moss-free for you two years after treatment. If it's not, let us know, and we'll be back to retreat your roof, free of charge.
Protect Your Roof to Protect Your Home
Roof cleaning and moss removal are essential for the maintenance and longevity of the roof. Moss, dirt, and debris can accumulate, causing moisture and water damage that can lead to leaks and structural damage. Additionally, moss can contribute to the growth of other unwanted plants and vegetation, which can ultimately attract pests and rodents. Regular cleaning can protect the integrity of the roof and prevent costly repairs or replacement. It also improves the overall appearance and increases curb appeal, which can add value to the property.
Hey there! We would love to hear from you and learn more about how we can help meet your needs. Our team of experts is eager to provide you with personalized solutions and answer any questions you may have. Contacting us is quick and hassle-free, and we're always available to lend a helping hand.
You can also feel free to email, call, or text at any time!