Professional Window Washing
Having your windows professionally cleaned maintains the appearance and integrity of your home. Dirty or smudged windows can negatively impact a building's overall aesthetics and create an uninviting atmosphere. Perhaps more importantly, regularly cleaning your windows can significantly extend the life of your glass. A build of grime, dirt, and minerals can etch the glass surface, wearing the structural integrity of he glass. Properly cleaned windows also allow more natural light to enter a building, which can lift mood, increase productivity, and provide a more pleasant working environment for occupants. Allow us to make the inside and outside of your home look like new.
Two Options for Cleaning Your Windows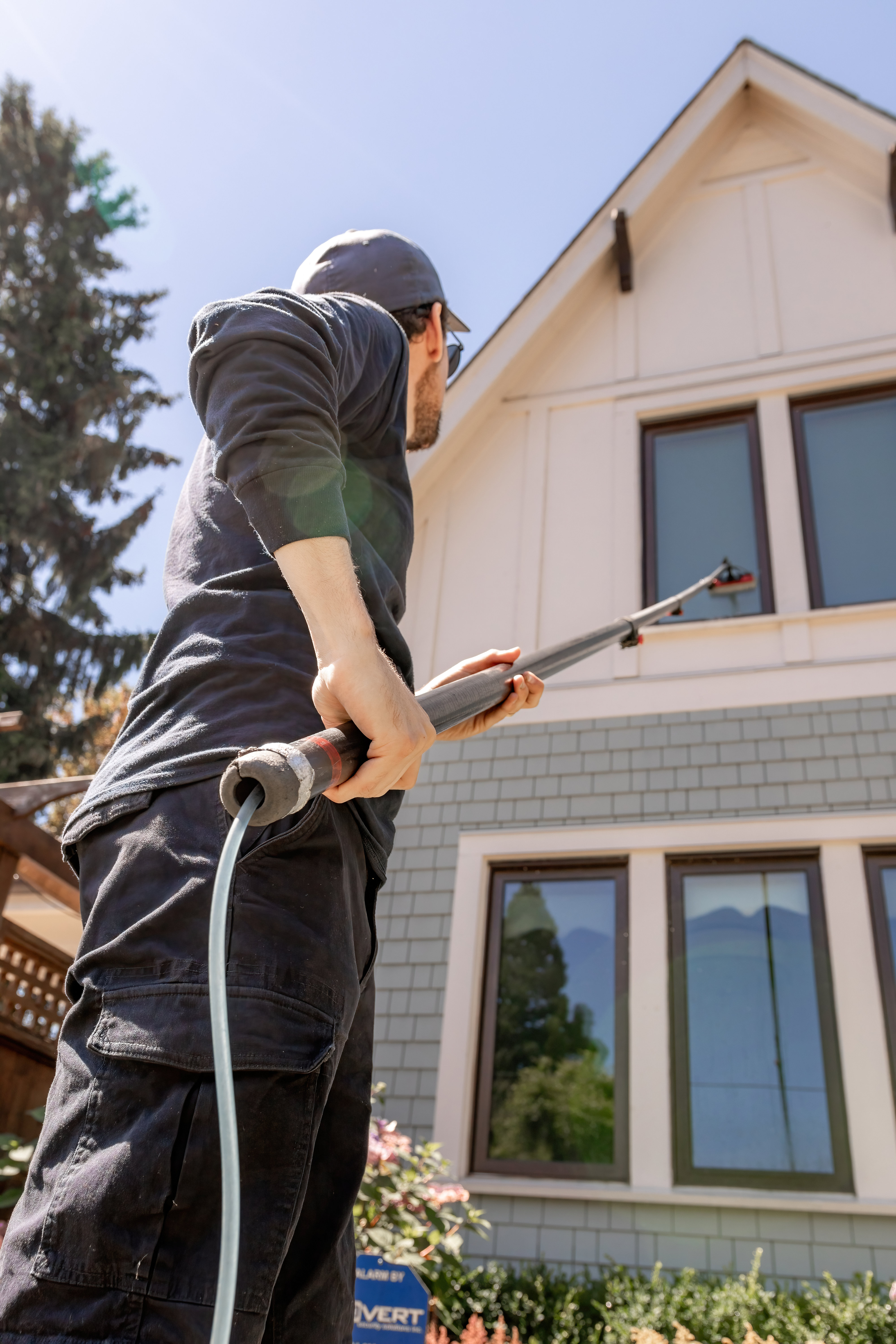 Benefits of Water Fed Brushes
We guarantee you won't see any streaks on your surfaces after we clean them. If you're not happy with the job we've done, just let us know within two days and we'll clean them again for free.
Making sure you're happy is the most important thing to us.
We're Passionate About Crystal-Clean Windows
We want your windows to look good, so we clean them well with special carbon-fibre poles, brushes, and a water-filtration system.
We care about the environment and use products that are friendly to it, like Seventh Generation™ cleaning solution and micro-fibre washers.
We also take care not to damage your property by using ladder mitts and stabilizers, and a safe ladder system.
And if there are any marks or residue leftover your windows by other companies or the natural environment, we'll work to remove them.
We don't just clean your windows—we can also clean your screens at the same time.
Lastly, we can clean hard-to-reach areas up to five stories high using a specialized equipment or by harnessing in and washing them by hand.
Hey there! We would love to hear from you and learn more about how we can help meet your needs. Our team of experts is eager to provide you with personalized solutions and answer any questions you may have. Contacting us is quick and hassle-free, and we're always available to lend a helping hand.
You can also feel free to email, call, or text at any time!